It's ONF's debut anniversary! 🎉 It's heaven for Fuses like me! 🌈 I'm so busy. We're getting updates almost every hour!
Here's the schedule for ONF Day. Thanks to @hyojetion for the translations.
Warning: Long post ahead.
They kicked off the celebration with a VLive around midnight.
Then the boys started posting their thank you messages. Here is U's message.
Then, Ggumnamu photos were released. Not quite sure what the word means but the photos look like they're from the days when the boys were still trainees. They all look so young and adorable.
When morning came, I was greeted with fantastic unreleased throwback pics (Part 1, Part 2). I pinned them all to my Pinterest board. I really felt the hard work they've put into the past year through the photos. It gave me the feels. They did so well and have gone a long way releasing 3 albums and even debuting in Japan. I'm so proud of them.😭
@hyojetion posted English translations of "ONF's tingling inner thoughts" from the Fan Cafe. The hyungs voted U as someone whom they want to hear a compliment from as their dance teacher. They also said he is meticulous, someone who plans well, explains details well and will probably spend his free time wisely.  Aww…now I love him more!
They also posted a photo time video on Youtube. Of course, being the U fangirl that I am, I just had to make a U cut to focus on my bias.❤
Around lunch, they released a Cat's Waltz video with the boys switching parts. U did Wyatt's part. I think he pulled it off nicely utilizing his natural swag. He could be the little Wyatt since he can rap too.😊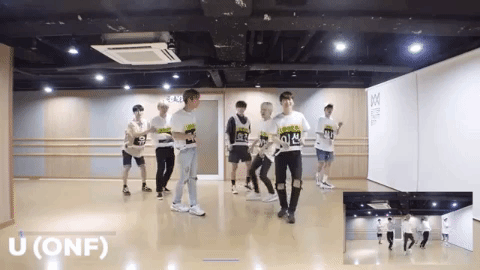 My favorite part would probably be Wyatt and U's segment near the end. Wyatt was doing maknae Laun's aegyo part acting like a cat while U as Wyatt was trying to be cool at the center. It was a personality reversal. They were so cute.  ❤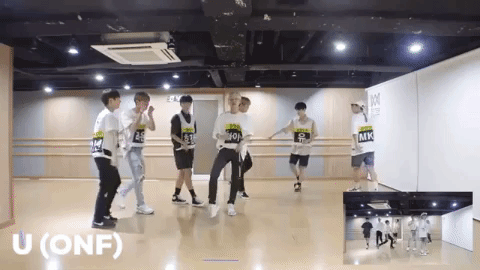 Other cute GIFs of U from the video: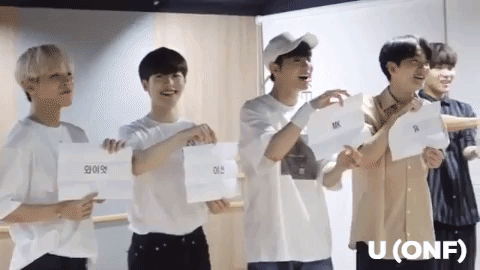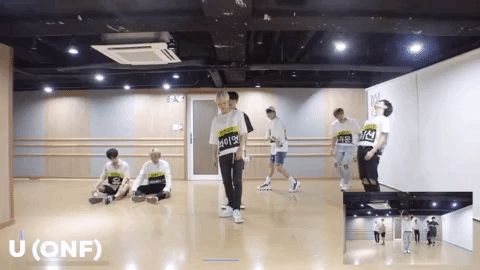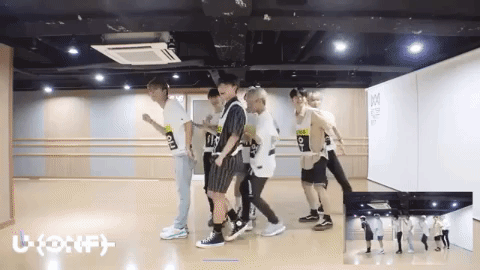 They also shared a behind-the-scenes footage of the boys making the anniversary scrapbook.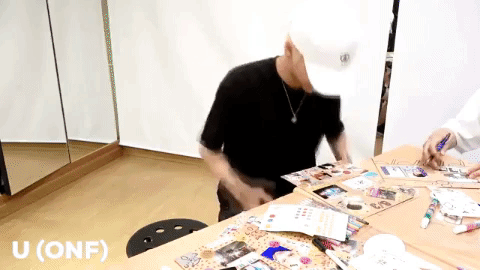 There's also a reaction video (Four Seasons : Spring, Summer, Fall, Winter) wherein the members watch throwback candid clips of themselves. This was awesome. It's super funny and entertaining. They were so embarrassed. 😂 I couldn't stop laughing.
Early in the evening, they released the performance version of Fly Me To The Moon. U's dance break at 2:50 was easily my favorite part.❤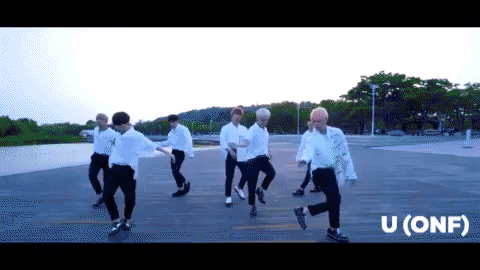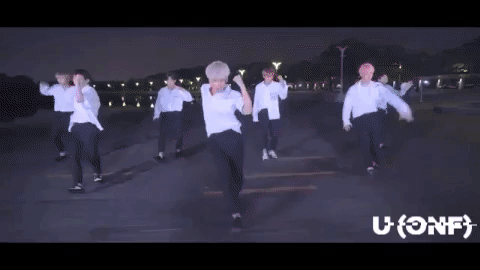 Other GIF of U from the video: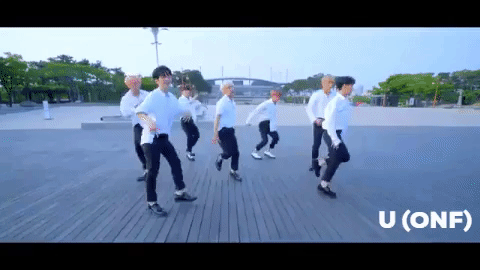 To cap it all off, they released Q&A videos (talk, self cam, write) to let Fuses get to know the boys more.❤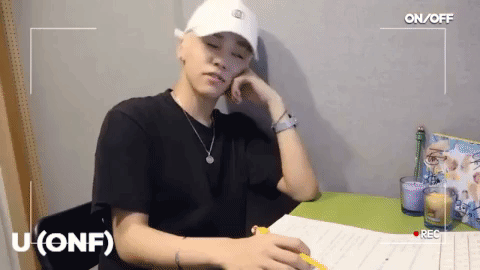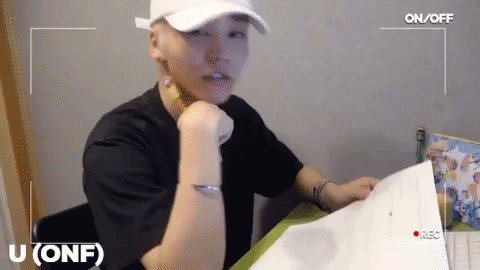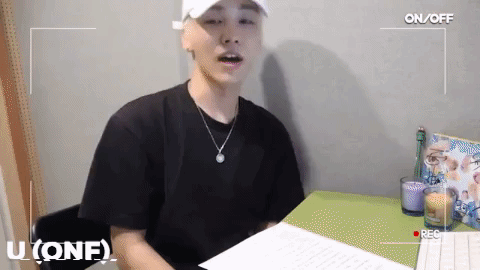 デビュー1周年おめでとうございます! これからもよろしくお願いしますね。❤